Kingston Day - Personal Fitness Trainer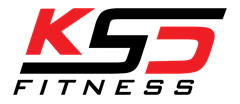 About Kingston:
Kingston has a passion for sport and fitness that started in high school where he completed work experience as a personal trainer with well known "Tennis Fitness" Trainers Nathan and Giselle Martin at their gym in Bondi Junction. He is now studying a Bachelor of Health Science (Exercise & Sports) degree at Deakin University, majoring in Skill Acquisition. He has also completed Certificates III & IV in Fitness with FIT nation.
Currently he is also providing footwork and agility training to the tennis teams at Waverley College in the summer and winter seasons. Also a tennis coach, doing private and group tennis lessons at Trumper Park Tennis Centre. Kingston has growing passion for fitness, and is now planning to do even more from our centre at Trumper Park. He is looking to share his knowledge about exercise and sport with his clients and students.
Kingston has played touch football at an international level, represented various Sydney rugby clubs as high as first grade and enjoys both tennis and basketball. These sporting activities equip him well to understand a players fitness needs in range of sports and general recreational activities.
Qualifications:
Bachelor of Health Science (Sport and Exercise Science) in progress
Certificate III & IV in Fitness
Currently specialising in,
· Increase Muscle Mass
· Weight Loss
· Functional Training
· Calisthenics
· Increase Cardiovascular Capacity
· Nutritional Advice
Kingston is now offering private and group sessions for adults and children throughout Sydney's Eastern Suburbs from our base at Trumper Park. He is keen to provide a service to his clients that meets their individual needs and assists them to maintain a high level of physical fitness.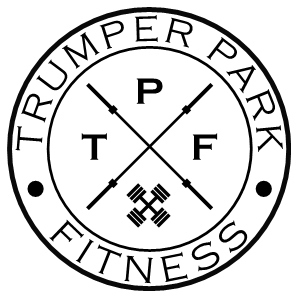 Personal Training RATEs
Enquiries on 93634955 or Kingston 0416693458
1/2 hour
1 or 2 people ~ $58-
3 people ~ $66-
4 people ~ $74-
3/4 hour
1 or 2 people ~ $80-
3 people ~ $90-
4 people ~ $100-
1 hour
1 or 2 people ~ $100-
3 people ~ $111-
4 people ~ $120-
RATES APPLY FROM JAN 1st 2022.
TERMS & CONDITIONS
PT RATES
All rates are charged according to the Personal Training rates which, are listed above. Group classes are also available.
PT PAYMENTS
All sessions must be paid for in person, via your online account through our website or over the phone by credit card on the day of the class or prior to the class.
CANCELLATIONS
Cancellation or failure to a attend session. Cancellations can only be made via phone to the centre, not email please. Cancellations made prior to 8pm the day before, the session will not be charged. All other cancellations or failure to attend the session are charged the full session rate in accordance with this policy.
WEATHER ISSUES
Sessions are not cancelled for any weather reason other than rain. If there is any doubt please contact the tennis centre 1/2hr prior to your session time or contact the trainer directly.
SHARED SESSIONS
Customers can share a Private Lesson but 1 Customer must take 100% responsibility for that session. The person making the booking accepts the responsibility for that session including these terms & conditions.